Today, on March 5, 2023, the Armenian side committed another provocation. Operational information has been received on the transportation of military equipment, ammunition and personnel from the Republic of Armenia to the territory of Azerbaijan, where the Russian peacekeeping contingent is temporarily deployed. They were supplied by using the Khankandi-Khalfali-Turshsu dirt road. On the morning of March 5, to verify the information received, the Azerbaijani Army units attempted to stop and check vehicles carrying out illegal military cargo. The opposite side opened fire, and as a result of the skirmish, there are dead and wounded on both sides.
The Armenian media immediately began to spread various kinds of misinformation regarding the incident, trying to cover the crime, give it a different color and shift the blame on Azerbaijan for what had happened. And as always, one of the main representatives of the terrorist regime, Artak Beglaryan, who was known for his mendacity during the Second Karabakh War, Lindsey Snell and Sam Martirosyan, who also became adept at campaigning against Azerbaijan, took up this matter in the first place.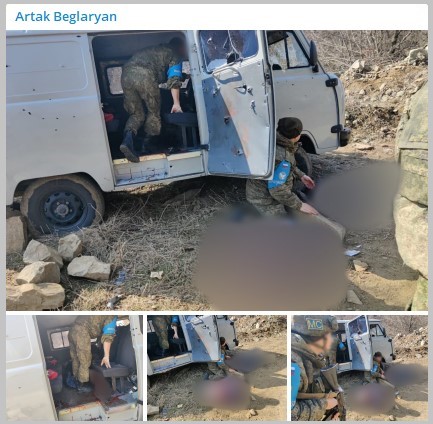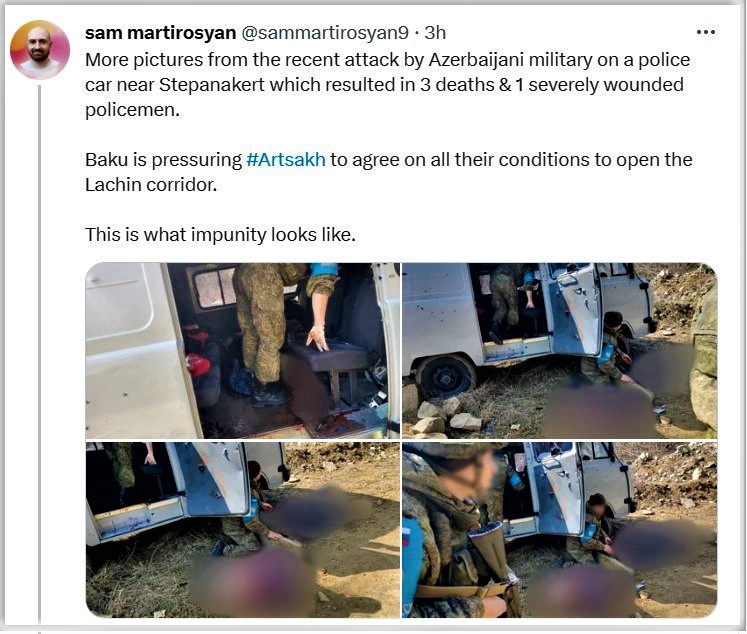 Faktyoxla Lab studied the photos published in the media from the scene and found an interesting fact.
So, this photo was taken at the site of today's incident.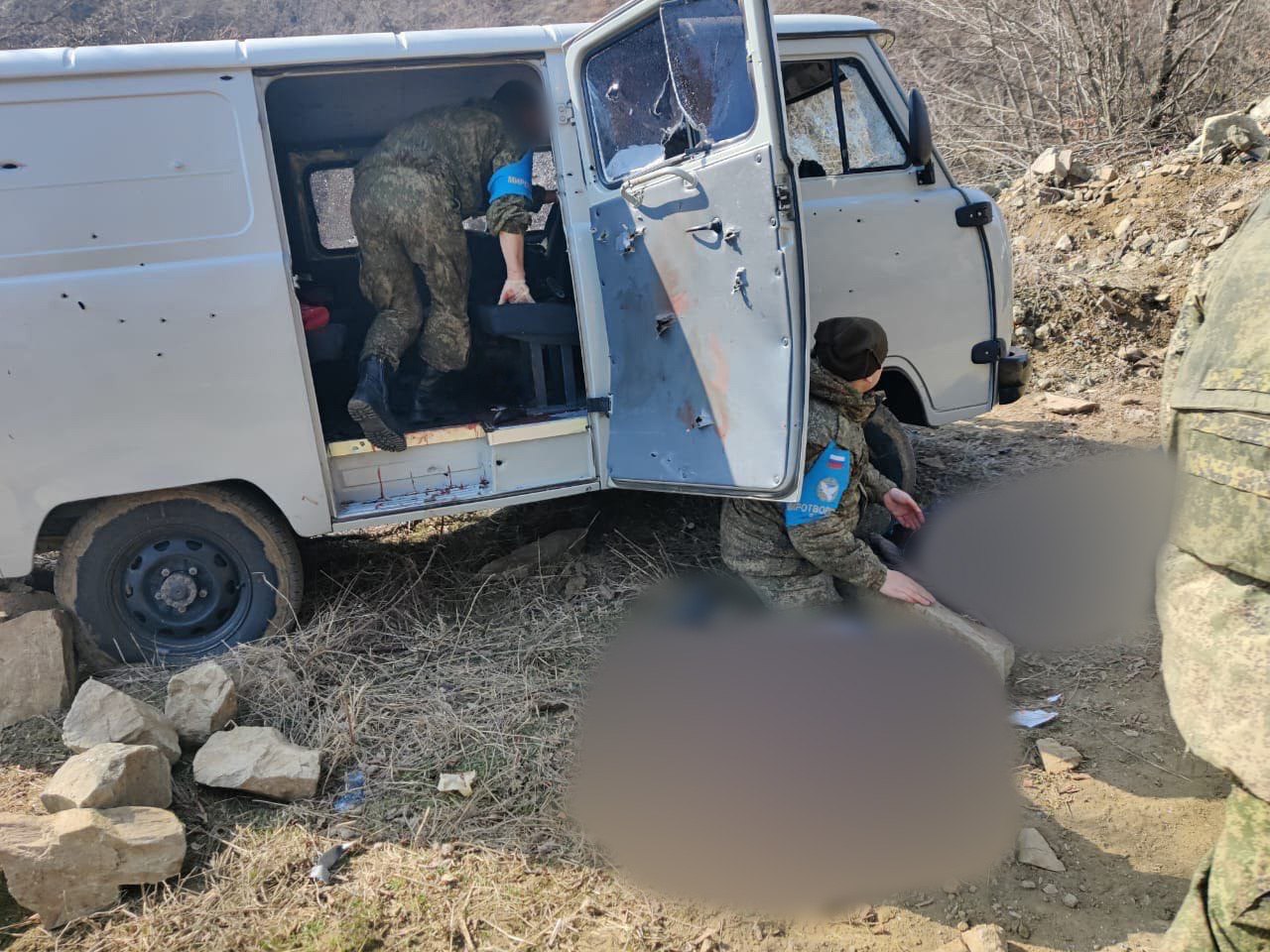 The Armenians made adjustments by blurring the part of the photo where blood is visible and shared it.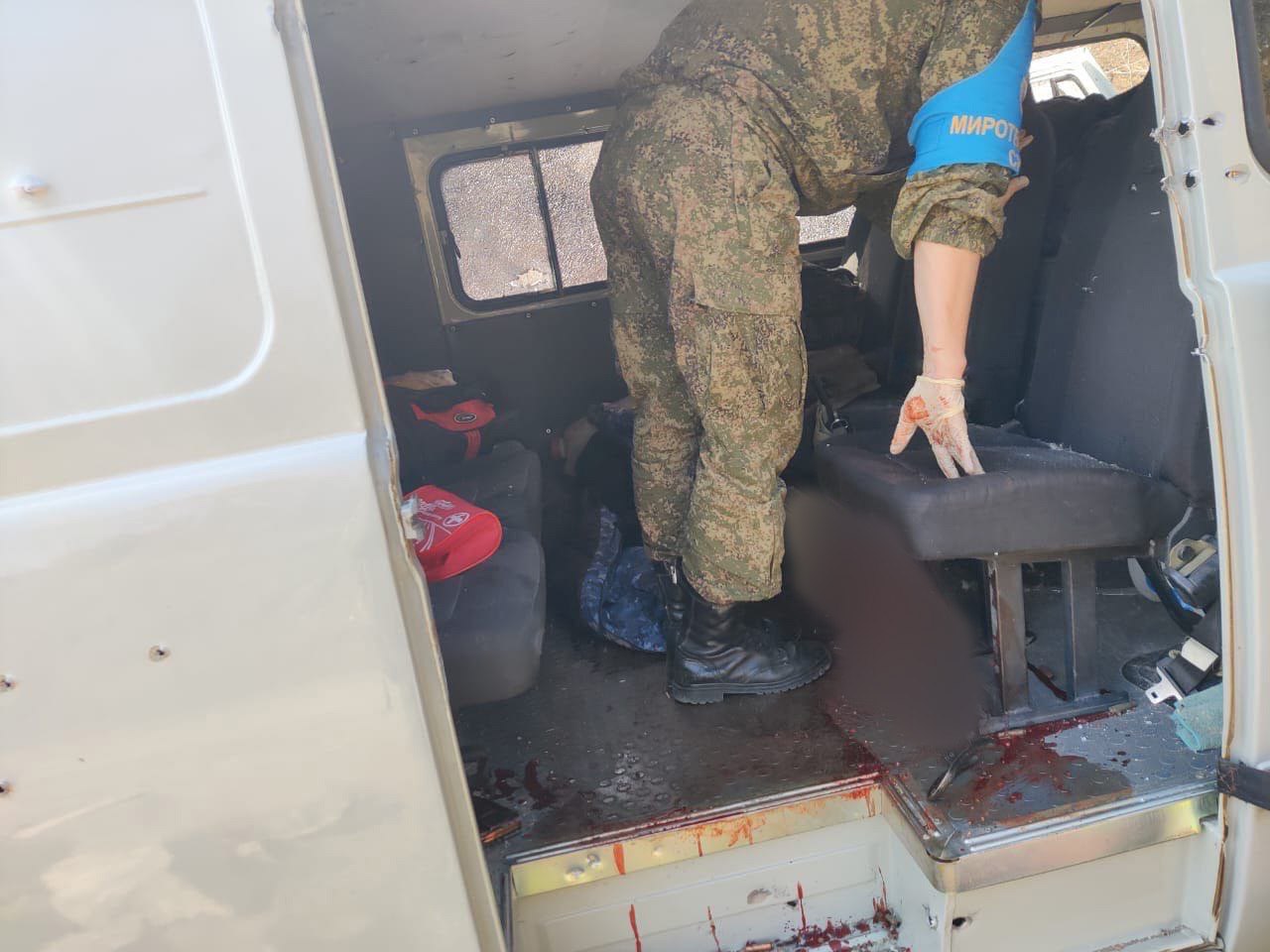 We have received the original of this photo. If you look closely at the photo, you can easily see rifles in the part of the photo blurred by the Armenians.
By the way, this photo was also shared by one of the main propaganda tools of Armenians - the Bagramyan26 channel.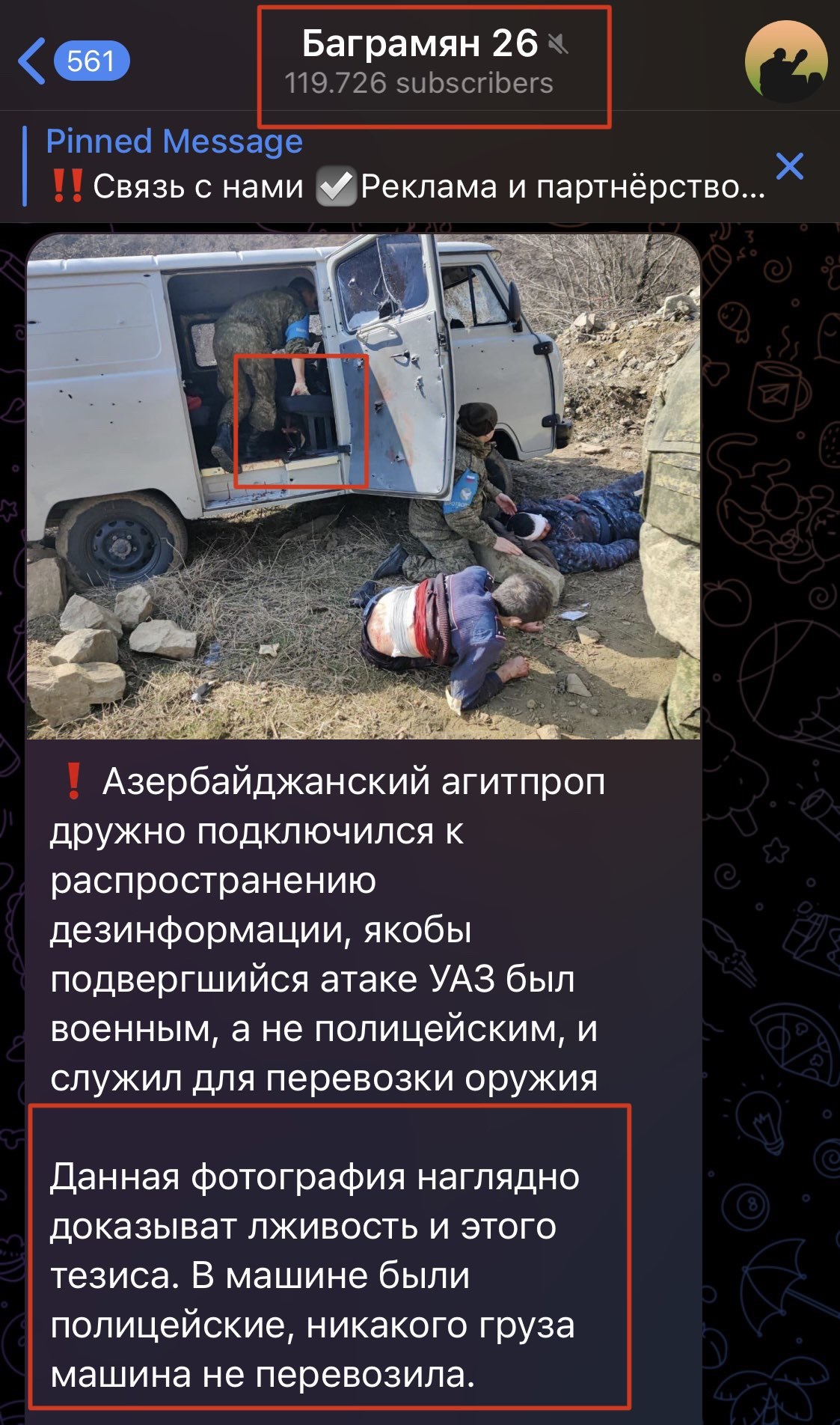 Thus, as stated by the Defense Ministry of Azerbaijan, the transfer of weapons, ammunition, other military equipment, including mines, fuel and manpower from Armenia to the Karabakh economic region of Azerbaijan is confirmed. That is, Armenians transported weapons and ammunition in this vehicle.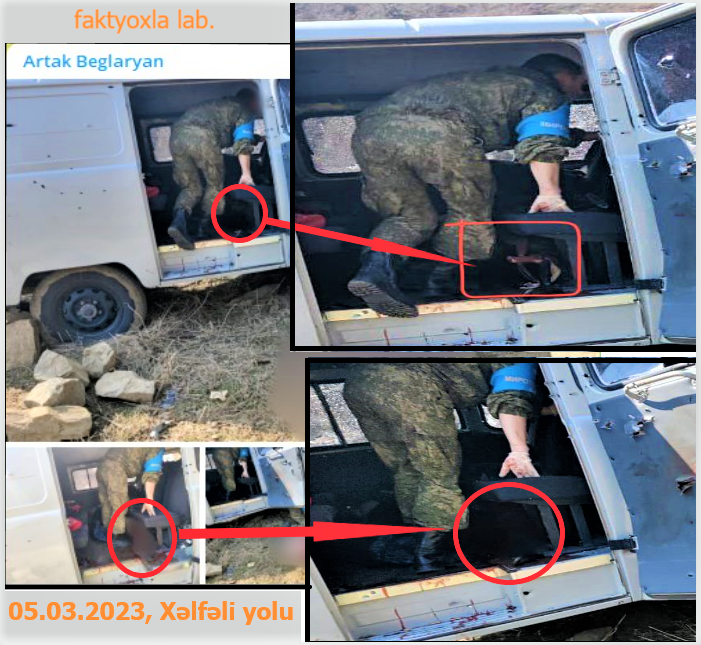 Faktyoxla Lab has earlier presented an extensive report on the transportation of weapons from Armenia to the Karabakh economic region of Azerbaijan. Back then, it turned out that the Armenians were transporting weapons to Khankandi in an ambulance.